Details
Modernista
• Modern 10-inch metal platform bed frame with wooden slats for a solid mattress foundation
• 100% steel body frame designed to be noise-free
• Includes non-slip tape on the wooden slats for stable mattress support during the night
• Can be used with or without box spring to customize to your desired height
• Easy assembly within minutes
Materials & Certifications
• TSCA Title VI certified wood
• 100% Steel Mill Test
Dimensions
Twin 74.5"L x 38"W x 10"H
Full 74.5"L x 53.5"W x 10"H
Queen 79.5"L x 59.5"W x 10"H
King 79.5"L x 75.5"W x 10"H
Warranty
5-year manufacturer's warranty
Register your product here for more details.
Modernista 10" Platform Bed from M E L L O W
M E L L O W's answer to all you modernistas looking for a platform bed that's modern in looks and sturdy in structure.
Modernista 10" platform beds provide durable and stable mattress support while perfecting the simple & modern look of your bedroom.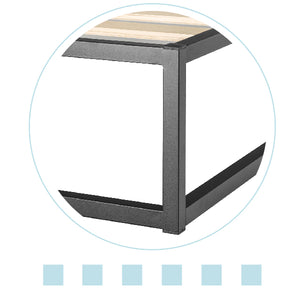 Modern Meets Sturdy
Modernista platform bed is built to last and designed to add a modern touch to your bedroom with its low profile and timeless design.
Classic Wooden Slats
Classic wooden slats are designed for easy installation and come with two Non-Slip Tapes for stable mattress support. (Make sure to peel off the top vinyl strip only and not the whole tape!)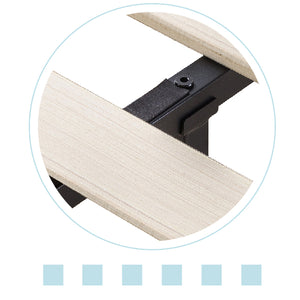 Built To Last. Quietly
Modernista platform beds are constructed with 100% premium heavy duty steel to stand the test of time and engineered to be noise-free.
*Mill Test Certificate No. KG189031 tested & granted in accordance with requirement by GreenTech 2018
Modernista Classic : Heavy Duty 10"